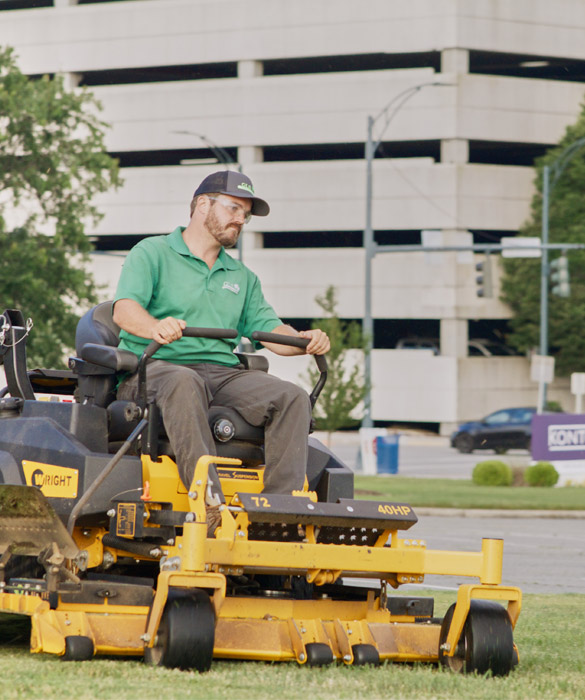 GLS Landscaping and Maintenance
Since 2009, our team of experts at GLS Landscaping and Maintenance has been providing expert design and maintenance for residential and commercial customers throughout the Triad region. We were founded with one simple principle in mind – to provide outstanding quality service and unparalleled customer support.
When you contract with GLS, you receive more than just a lawn mowing service. Our company stands out from the competition due to our strong core values and local knowledge and expertise.
Whether our team is mowing an office park or installing a landscape at a new home, we approach every job in a professional manner. Our employees remain in direct communication with managers during the work day and are always in uniform while on a customer's property.
Focus on customer service
With each and every job, we strive for perfection. Our team's keen eye for detail, commitment to quality service, and understanding of the importance of communication mean that each client's property receives the best service we can provide. At GLS Landscaping and Maintenance, we treat each client's property as if it were our own.
Our office is centrally located near Greensboro, North Carolina, making it convenient for us to accommodate clients throughout the Triad region. As property owners ourselves, we live and work in the same climate as you, which means we bring personal experience with the weather and its impact on our lawns and gardens to our work, as well as professional knowledge. We understand what types of hardscape survive well through cold winters and hot summers, what plants will help bring color and interest to your landscape year-round, and what it takes to keep a landscape and lawn alive and thriving in every season.
Experience for yourself the GLS Landscaping and Maintenance commitment to quality landscaping and maintenance services and customer satisfaction.
Call to talk with our expert team and receive a free quote.